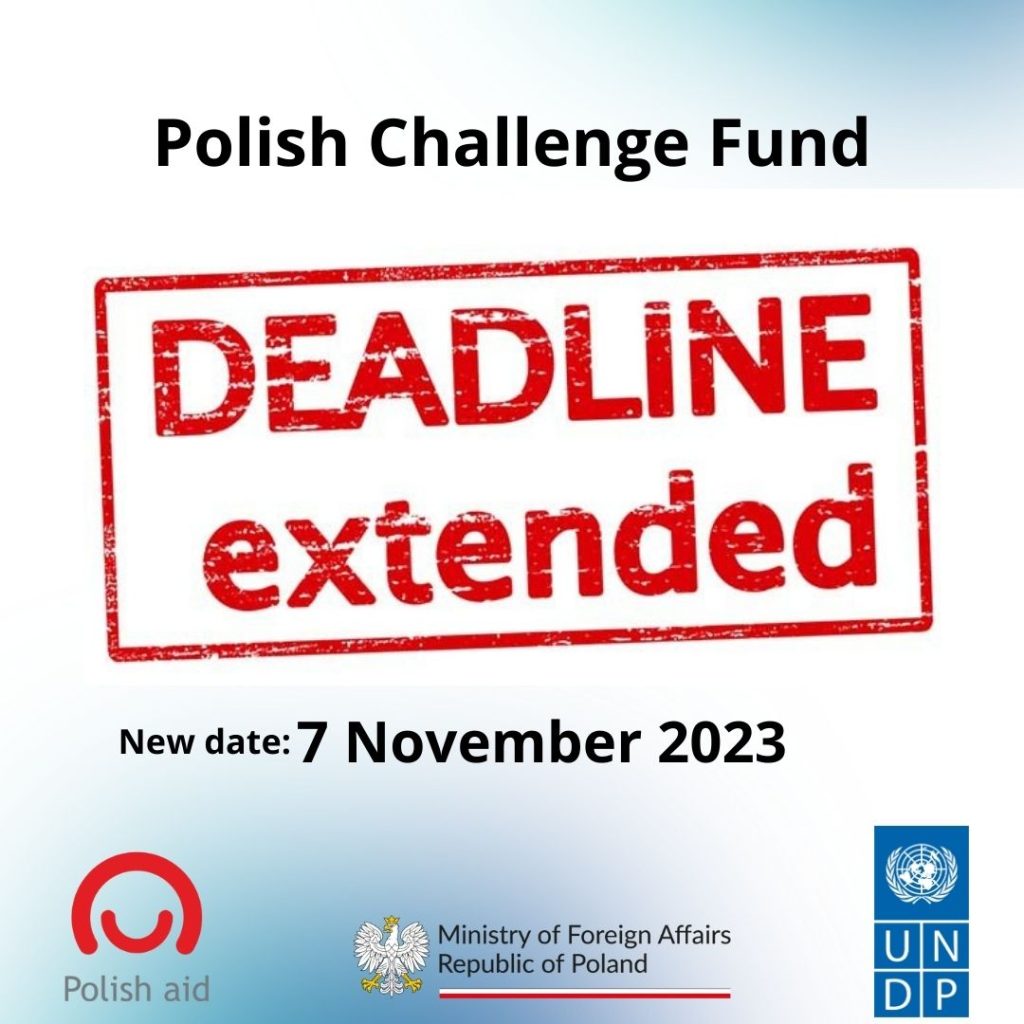 We are pleased to inform you that we have good news to share.
The application deadline for the Polish Challenge Fund has been extended until November 7, 2023.

This extension provides interested parties with more time to prepare and submit their proposals.
The Polish Challenge Fund is an excellent opportunity for private sector entities, research institutes and universities registered in the Republic of Poland to receive financial support for innovative projects and initiatives. It aims to foster collaboration and encourage the development of impactful solutions to various challenges.
We would like to take this opportunity to encourage interested parties who do not have a local partner to apply yet to reach out to us.
We can assist in facilitating connections and collaborations between like-minded individuals or organizations in Georgia, Moldova and North Macedonia. 
If you have any questions or need further information about the fund, the extended deadline, or the application process, please do not hesitate to contact us.
Our team is committed to providing support and guidance throughout this process.
For more information, follow UNDP webpage: https://procurement-notices.undp.org/view_negotiation.cfm?nego_id=10640
or contact us:
katerina.linhartova@undp.org
patrycja.matusiak@undp.org