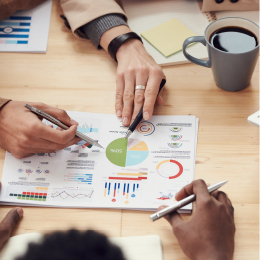 Polish-UNDP Partnership: Innovative Solutions for the SDGs
During its political and economic transformation in the 1990s, Poland benefited from financial support provided by other countries and the international community. Now, Poland itself has become a development cooperation donor, providing support to its partner countries in the region. In December 2019, the Ministry of Foreign Affairs of the Republic of Poland and UNDP in Europe and Central Asia launched cooperation under the pilot Polish Challenge Fund (PCF) to engage Polish companies to address complex development challenges in partner countries. In May of 2021, the UNDP and the Republic of Poland entered into the next stage of collaboration: Polish-UNDP Partnership –Innovative solutions for the SDGs (PUP).
Where we work
After the 2020 pilot phase, which focused on the Republic of Belarus and Ukraine the initiative has grown in scope. In 2021-2023 Georgia, Republic of Moldova, and Ukraine were among supported countries. The 6th Call for Proposals launched in 2023 will operate in Georgia, Republic of Moldova and North Macedonia. So far, over $2,500,000 USD has been contributed to the Polish-UNDP Partnership and invested in the priority countries.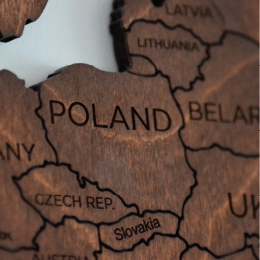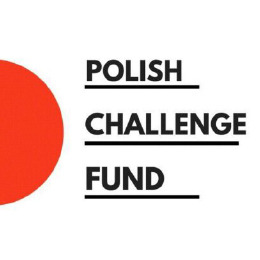 Polish Challenge Fund
Innovative solutions from the Polish private sector, research institutes and universities are applied to tackle specific developmental challenges identified in selected priority countries. Candidates with the Polish expertise and innovative solutions are invited to apply around specific development themes, under a "Call for Proposal", which is announced at a minimum, annually. The proposals should consist of solutions applicable at the country, sub-regional, and regional levels.
Sustainable Development Goals
The 2030 Agenda for Sustainable Development, adopted by all United Nations Member States in 2015, provides a shared blueprint for peace and prosperity for people and the planet, now and into the future. At its heart are 17 Sustainable Development Goals (SDGs), which are an urgent call for action by all countries – developed and developing – in a global partnership. They recognize that ending poverty and other deprivations must go hand-in-hand with strategies that improve health and education, reduce inequality, and spur economic growth – all while tackling climate change and working to preserve our oceans and forests.
Emerging and New Partners of the UNDP in Europe and Central Asia