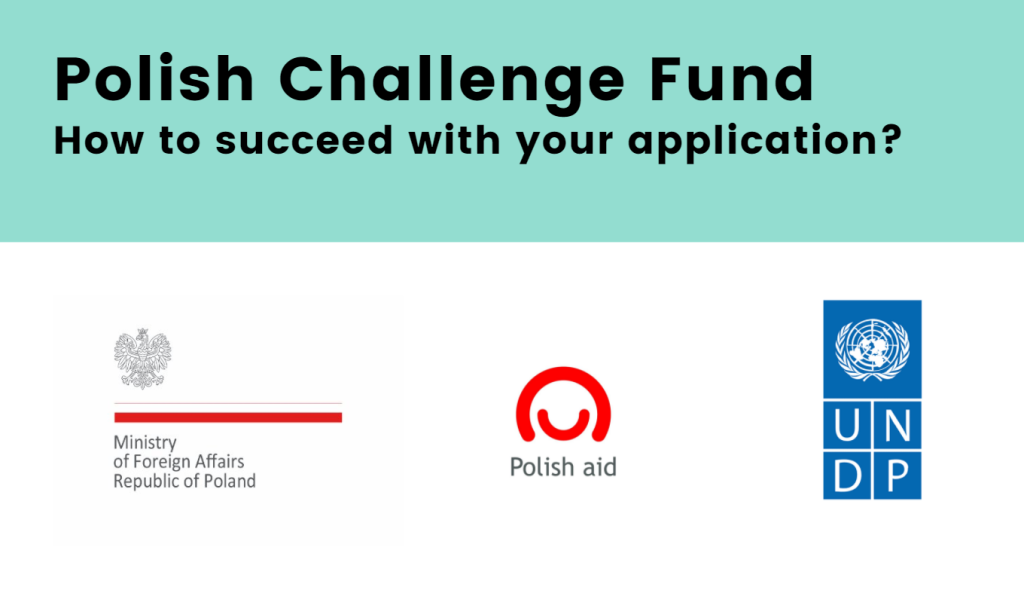 The webinar recording and the presentation on how to apply to the Polish Challenge Fund available now.  
Dear Applicants, we know that applying to the Polish Challenge Fund for the first time might not be the easiest thing.
For your convenience, we are publishing the recording from the webinar we held on the 9th of November – "Polish Challenge Fund – How to succeed with your application?".
Also, we are sharing the presentation we used. 
During the webinar we are explaining:
how to describe the solution you are proposing and its activities
what is the project's sustainability and how to assure it
how to engage with a local partner.
Also, we are giving a closer look to the Budget Breakdown, focusing on:
what the applicant can and cannot put into the budget
how to describe your own financial or in-kind contributions.
However, if you still have questions on how to apply please, feel free to contact us directly:
Wishing you all good luck with your applications!